Businesses of all sizes need to conduct some form of marketing activity to promote awareness of their brand, product or service, position their offer to prospective customers and, ultimately, persuade purchase. That many smaller businesses undertake little or even no marketing is usually down to either believing they cannot afford to, and/or don't know how to.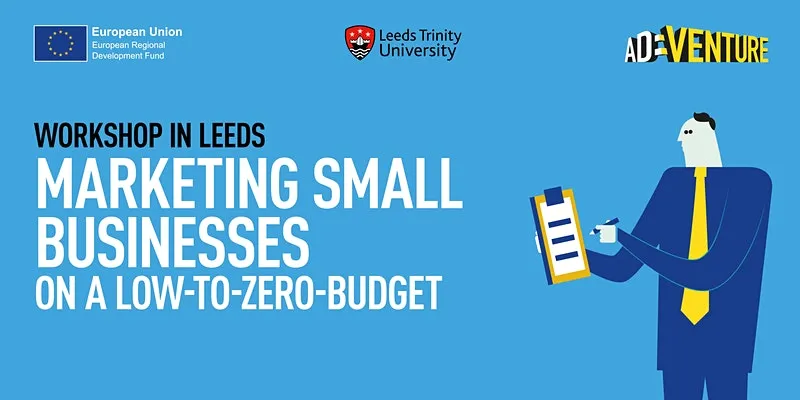 What's happening?
Over these two workshops, qualified marketing specialist Mark Sebright will inform your understanding of what marketing really is and why you really cannot afford to ignore it. He will also use these interactive sessions to reveal how you can utilise a range of low-to-zero cost marketing activities and tools that will make a material difference to your business success.
When?
Workshop 2 – Tuesday 11 May will cover:
The low-zero budget toolkit
Website optimisation
Social media marketing
Database marketing
Public relations
Networking and personal selling
During the second session, Mark will conduct a bespoke marketing audit of your own business to identify marketing tools, tactics and opportunities you can take away with you and immediately deploy. To facilitate this, ahead of the session you will be invited to share links to your website and other marketing resources with Mark for review and feedback.
Mark Sebright will facilitate the workshop. Mark is a marketing professional with over 25 years of industry experience. After a career in business journalism and public relations, he founded the specialist marketing communication agency, Imagen, building an award-winning marketing team that has regularly featured in the Yorkshire Post listing of the region's top 20 marketing firms. Mark has led multiple marketing campaigns at regional, national and international level for large and smaller clients including start-up businesses and across multiple sectors including leisure and retail, tourism, manufacturing, business services, energy, transport and health. He has served as a senior lecturer in business marketing at Leeds Trinity University for the last five years.
Session Itinerary - Part 2
12.15 -12.30pm Registration
12.30pm Recap
1.00pm Marketing solutions for small businesses / The low-zero budget toolkit
1.30pm Marketing audit and solutions for your business – mentoring and discussion
2.00pm Finish
Where?
This session will be delivered remotely through a Microsoft Teams meeting.
How to book
Due to the individual business attention and focus, places on this workshop must be limited to just 10. So book early!
To book your place please visit our Eventbrite page here.
Further information
Leeds Trinity University is proud to be part of Ad:Venture; a business support programme aimed at helping businesses in the Leeds City Region with real growth potential to achieve their ambitions. We are looking to support businesses that have ambitions to grow and create jobs. The project is supported by the 2014 to 2020 European Regional Development Fund Programme.
Please note, you can only attend the workshop if you are a UK resident and live or work in the Leeds City Region, this includes Leeds, Bradford, Calderdale, Craven, Kirklees, Wakefield, York, Harrogate and Selby.
If you have any questions, or for any further information, please contact Louise Miller, Ad:Venture Project Manager at Leeds Trinity University.