If you are passionate about shaping a career in the news media, Leeds Trinity University is a great place to start.
Our Centre for Journalism has an established reputation for outstanding vocational training, industry-relevant learning and teaching and professional work placements within established high profile media organisations.
Bringing together expertise in all aspects of journalism, news reporting and newsroom production, the Centre offers a range of opportunities for students to develop their own writing and reporting skills, work as part of a news team and build professional networks with top journalists.
The Centre also provides all the equipment and facilities you will need to hone your broadcast news skills and prepare you for your journalism career. You'll train in authentic news production settings using industry-standard newsrooms, radio stations and TV studios.
Learn more about our specialist facilities and equipment: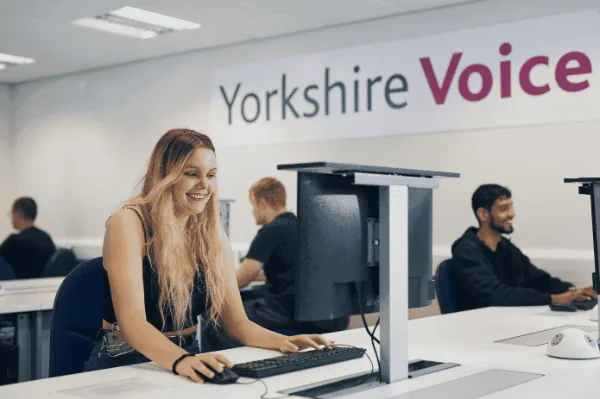 Newsroom
We have two dedicated newsrooms with 52 allocated PC workstations all with industry-standard video editing software and Electronic News Production System (ENPS) for Tv script production.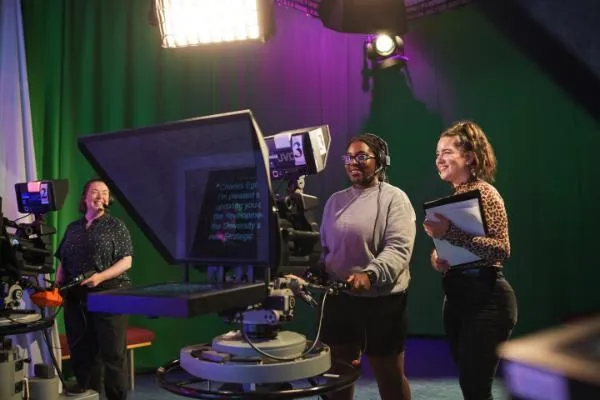 Green screen production area
We have an integrated, single camera, green screen production area for practice and live web video streaming of TV news bulletins.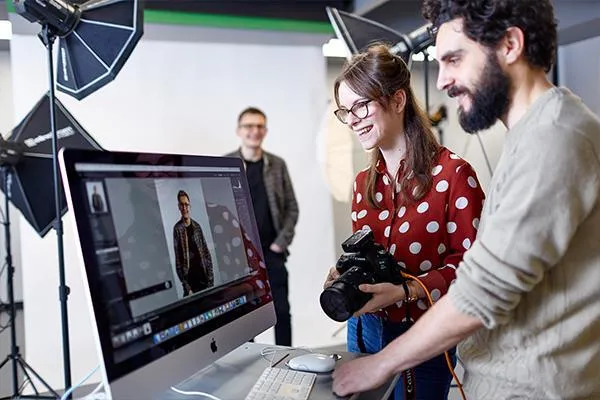 Mobile reporting equipment
Alongside the television and radio studios on campus, you will have access to a full range of equipment for mobile journalism assignments, including:
iPhones, compatible tripods, stabilising gimbals, lighting and microphones
JVC HM650 professional camcorders with live broadcast capabilities
Undergraduate
Order your prospectus
Get a copy of our prospectus for everything you need to know about Leeds Trinity University.
Order your prospectus
Undergraduate
Visit us at an Open Day
Join us on campus to discover for yourself what it's like to study with us.
Book your Open Day
Undergraduate
Apply
Learn more about how to apply to study with us through UCAS.
How to apply