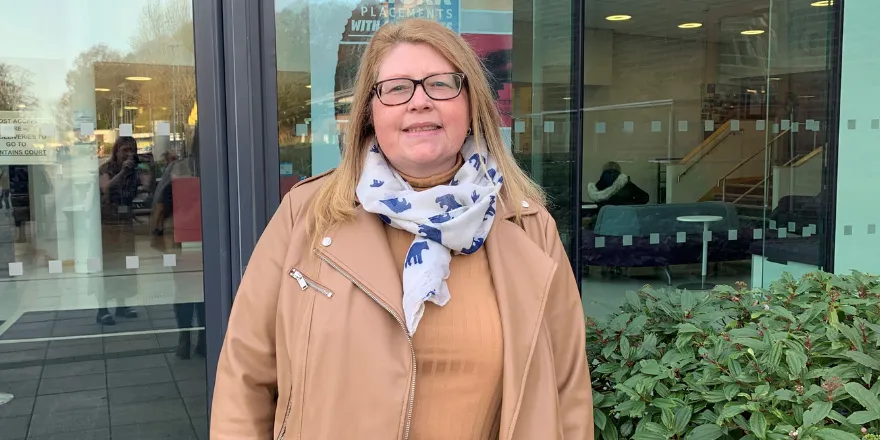 Seven years ago, I became a special guardian for my grandson. What does that mean? Most people I speak with ask the same question. A special guardian is usually a family member who is appointed a legal order by the Family Court to care for a child until they are 18 years old. Special guardians have parental rights that supersede the birth parents. Children are usually placed with a special guardian as an alternative to entering the care system, allowing them to stay within their family and in most circumstances have some level of contact with their birth parents. Special guardians have a responsibility to manage and often supervise this contact.
Becoming a special guardian was a life-changing time for our whole family. At the time I had just fallen pregnant with my now six-year-old son who has a significant disability. I gave up my career as a manager of a supported living service for adults with autism spectrum condition and became a "professional parent", dedicating my time to ensuring my son and grandson received the support they needed at home and in school.
I decided to enrol at Leeds Trinity University as I noticed they were delivering an MA in Family Support – the first of its kind in the UK. My personal experiences had piqued my interest in services for families, and after being at home for several years I was ready for a new challenge! I have to say, it was the best decision I could have made. As part of my MA, I completed an empirical study where I interviewed special guardians and practitioners about their experiences of birth parent contact in special guardian families. I received a distinction and the programme prize. My supervisor Dr Sue Elmer was fantastically supportive, and she suggested I apply for a PhD Studentship to further my research. There are few studies that focus exclusively on this topic and current special guardianship literature has identified this subject as an area that requires further research.
I am now a member of the Kinship Research Network, where leading academics and policymakers meet four times a year to share their research and ideas. I was delighted to have the opportunity to present my study to them in March, where it received a lot of interest. I am hoping to publish the study later this year. I believe further research will uncover important insights into the complexities of birth parent contact in special guardian families, which could lead to changes in policy and practice and improved support for special guardians.
Without the support of Leeds Trinity University and the PhD studentship programme, none of this would be possible. The stipend and fee waiver means I can complete my research in three years and gives me financial peace of mind. A highlight for me has been meeting the other postgraduate researchers and hearing the variety of fantastic research that is happening at Leeds Trinity. Who would have thought my lived experiences as a special guardian would lead to being a postgraduate researcher at such a special university? I would recommend anyone thinking about completing their PhD at Leeds Trinity to just do it. You won't regret it.
Michelle Nattrass is part of the PhD Studentship Programme at Leeds Trinity University, which means her PhD is fully funded by the University. Find out more about our research on our website.