Course overview
Inclusive leadership is critical in ensuring positive educational outcomes for all learners, particularly those at risk of marginalisation and exclusion.
The PG Cert Inclusive Leadership course has been developed specifically to move discourse on inclusion away from 'organic' issues such as 'special educational needs and disabilities' towards interrogating social and cultural contexts that create notions of advantage and disadvantage.
It aims to provide opportunities for managers, leaders and aspiring leaders within education or associated settings to engage with leadership theory and research within the context of inclusive practices.
As well as supporting career progression into leadership roles, the course offers a pathway to further postgraduate qualifications, including a PG Dip or MA Education.
About this course
The course will explore ways of creating an environment and culture of inclusion, along with strategies for developing and maintaining effective inclusive policies and practices.
Throughout your studies, you'll be encouraged to reflect critically on dominant or traditional leadership approaches, which are concerned to maintain the status quo, and more inclusive leadership approaches, which focus on identifying and addressing barriers to inclusion and challenging underlying assumptions that perpetuate exclusive practices.
You'll work with experts and professionals with diverse backgrounds and experiences to understand how to create and sustain cultures of inclusion in which opposing perspectives are authentically valued.
The skills and attributes for those leading inclusive learning communities, underpinned by research, will also be examined.
You'll also have the opportunity to develop principles of practitioner enquiry, such as engaging in professional dialogue about, systematic reflection on, and evidence-based enhancement of practice to critically explore themes of the course in a professional context.
This programme has been developed and is delivered in collaboration with the Leeds Learning Alliance. The Leeds Learning Alliance is a Trust formed by like-minded Leeds educational organisations based upon a shared commitment to inclusion, close collaboration and high-level ambition.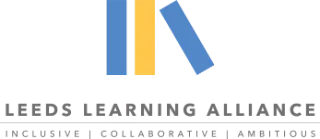 Modules
You will study a variety of modules across your programme of study. The module details given below are subject to change and are the latest example of the curriculum available on this course of study.
Perspectives on Inclusive Leadership
Through studying this module you'll develop a critical understanding of the terminology used to discuss inclusive practice and build awareness of the socio-cultural and political perspectives that frame these terms. You'll build a widening conception of inclusion as related to schools and critically discuss how this relates to extant school leadership policy and practice.
You'll synthesise and analyse research findings along with other sources of evidence to build a framework of literature within which to evaluate your own professional practice, leading to emergent development plans to enhance your own inclusive leadership skills.
Critical Approaches to Inclusive Leadership
You'll apply your knowledge and understanding of inclusive leadership to engage in critical evaluations of policy and practice within your own setting, moving beyond the boundary of individual practice. You'll analyse a model of critical reflection and apply this to an in-depth evaluation. Ethical and moral issues related to the intersection between inclusive leadership and professional practice will also be examined, with opportunity for you to discuss issues in depth and consider potential conflict resolution within your own context.
Course Structure
The proposed course structure and delivery are displayed below, please note this is subject to agreement and the final structure may differ from this.
| | |
| --- | --- |
| Perspectives on Inclusive Leadership | 10 x 2 hour lectures/tutorials/workshops (all evening sessions), plus assignment research and writing |
| Critical Approaches to Inclusive Leadership | 10 x 2 hour lectures/tutorials/workshops (all evening sessions), plus assignment research and writing |
| Module | Contact Hours |
This is a part-time course delivered in 9 months, starting in September.
Following successful completion of both modules and the award of PGCert in Inclusive Leadership, we offer an opportunity to continue your studies by completing a PG Dip and moving into dissertation study leading to a full MA Education.
Learning and Teaching
At Leeds Trinity we aim to provide an excellent student experience and provide you with the tools and support to help you achieve your academic, personal and professional potential.
Our Learning, Teaching and Assessment Strategy delivers excellence by providing the framework for:
high quality teaching
an engaging and inclusive approach to learning, assessment and achievement
a clear structure through which you progress in your academic studies, your personal development and towards professional-level employment or further study.
We have a strong reputation for developing student employability, supporting your development towards graduate employment, with relevant skills embedded throughout your programme of study.
We endeavour to develop curiosity, confidence, courage, ambition and aspiration in all students through the key themes in our Learning and Teaching Strategy:
Student Involvement and Engagement
Inclusion
Integrated Programme and Assessment Experience
Digital Literacy and Skills
Employability and Enterprise
To help you achieve your potential we emphasise learning as a collaborative process, with a range of student-led and real-world activities. This approach ensures that you fully engage in shaping your own learning, developing your critical thinking and reflective skills so that you can identify your own strengths and weaknesses, and use the extensive learning support system we offer to shape your own development.
We believe the secret to great learning and teaching is simple: it is about creating an inclusive learning experience that allows all students to thrive through:
Personalised support
Expert lecturers
Strong connections with employers
An international outlook
Understanding how to use tools and technology to support learning and development
Assessment
You'll be assessed by a range of written forms and practical activities, in order to reflect the academic and employability skills you'll develop within the programme.
Assessments for both modules closely integrate theory and practice, with opportunities to engage in reviews of literature, critical evaluation of professional experiences and develop action and development plans to support your professional practice.
In each assessment, you'll have the opportunity to focus on aspects of inclusion that are particularly relevant to you in your setting, such as issues related to race, social class, sexuality and multi-agency working.
There are no exams.
Entry Requirements
Leeds Trinity University is committed to recruiting students with talent and potential and who we feel will benefit greatly from their academic and non-academic experiences here. We treat every application on its own merits; we value highly the experience you illustrate in your personal statement.
The following information is designed to give you a general overview of the qualifications we accept. If you are taking qualifications that are not included below, please contact our Admissions Office who will be happy to advise you.
The normal entry requirement is an honours degree. You will need to be in a paid or voluntary teaching/training/supporting/managing role in a context that involves education and/or support to allow you to complete the assignments.
This course is only open to students who already have the right to live and study in the UK.
How to apply
This course is not available to students on a Student Route Visa.
There is no official closing date for applications, but the course will be closed when it is full. We therefore encourage you to make your application as early as possible.
Please ensure you complete the application form in full and supply all the required supporting documentation when you make your initial application. Incomplete applications may be rejected.
If you need advice on your application, please contact our admissions team on 0113 283 7123 (Monday to Thursday, 9.00am to 5.00pm, or Friday 9.00am to 4.00pm) or admissions@leedstrinity.ac.uk
HOME APPLICANTS - HOW TO APPLY
What happens next?
Our admissions team will acknowledge receipt of your application by email. Where applications are submitted but references are still in progress, admissions will wait for the reference(s) to be received and then will process it, and forward to the relevant Programme Leader within five days of receipt of the reference(s).
The Programme Leader will make a decision based on your application. You may be asked to provide a reference to demonstrate your academic and non-academic experiences, or you may be invited to attend an interview. If you are successful and made an offer, the conditions will be outlined in your offer letter.
Applications will be acknowledged within five working days. Applicants will be contacted within 15 working days with a request for additional information, invite to an informal interview or an application decision.
Made an offer?
You should accept or decline your offer by emailing admissions@leedstrinity.ac.uk.
If you accept, you'll need to prove you satisfy the conditions outlined in your offer letter.
You may be asked to present the relevant supporting documentation in person to the student information point on campus, if originals are not needed you'll be contacted and given details of how to provide the supporting documentation.
Leeds Trinity Education Network
Join our Inclusive Leadership course and you'll become a member of the Leeds Trinity Education Network, and receive updates via blogs, podcasts, case studies and CPD. #LTEN