Leeds Trinity University has been allocated £50,000 by Research England as part of its Policy Support Fund (PSF).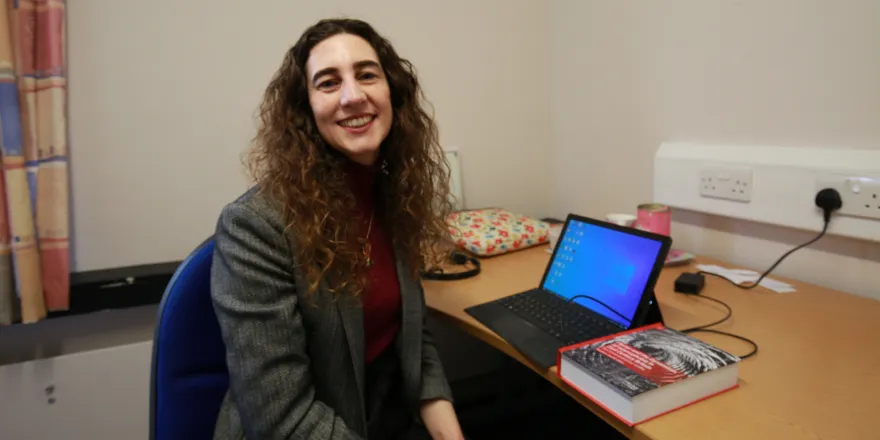 The PSF grants are used for research that supports evidence-based policy making, with projects required to focus on contributing to policy change, whether at a regional or national level or with an international organisation.
The money awarded to Leeds Trinity University will be used to fund research projects from academics within the institution, including Dr Madeline-Sophie Abbas who will look at counter terrorism and its impact on British Muslims.
Dr Abbas, Senior Lecturer in Sociology, Criminology and Policing at Leeds Trinity University, will use a share of the funding to conduct her study entitled A review of Prevent and related counter terrorism measures and their impact on British Muslims' experiences of citizenship.
Dr Abbas will explore the delivery of Prevent, a key part of the UK's counter terrorism strategy, and address how proposed policy and legislative changes for addressing counter terrorism might impact British Muslims' experiences of citizenship.
As part of her research Dr Abbas will interview government officials involved in policy making, including those engaged in key government organisations, as well as police officers from West Yorkshire Police who are involved in work on counter terrorism.
This research builds on Dr Abbas's previous work on the impact of counter terrorism measures on British Muslims in Leeds and Bradford, which led to the publication of her recent book Terror and the Dynamism of Islamophobia in 21st Century Britain: The Concentrationary Gothic (Palgrave, 2021).
Dr Abbas said: "I'm really excited about the project and hope that it will be a great opportunity to raise the profile of research at Leeds Trinity University and contribute some important findings and sharing of best practice on contemporary challenges around counter terrorism, policing and citizenship."
Professor Karen Sayer, Research Lead at Leeds Trinity University, said: "I am delighted that we have received this additional funding from Research England to support our researchers in making a real difference.
"The nature of the funding means that the subsequent research focuses on policy change, and it gives our academics a chance to have an impact with their projects.
"Dr Abbas's research is especially important in the context of Leeds Trinity's values on equality, diversity and inclusion, and I'm looking forward to seeing the results of her study."
Read more about Leeds Trinity University's commitment to research on our website.