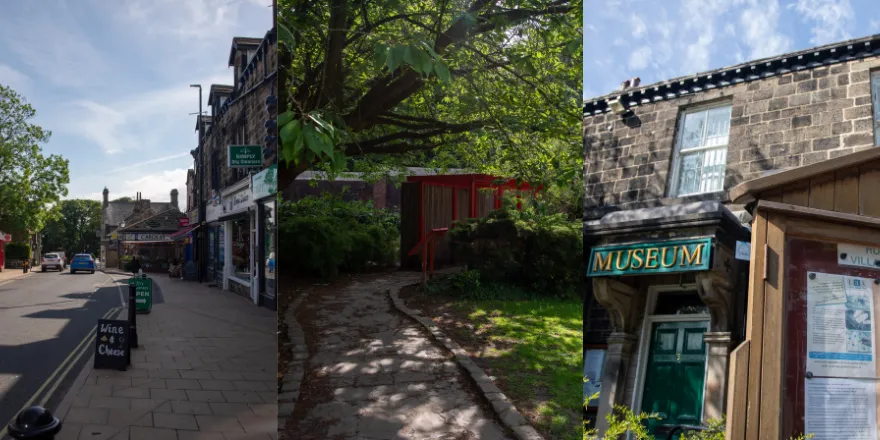 When I first came to Leeds Trinity University, I had no idea what was in the surrounding area. Now, as a second-year student, I'd like to let students starting in September know what I've discovered Horsforth has to offer.
Horsforth is in the north-west of Leeds and has often been ranked as one of the best places to live in the city. With trains running from Leeds, Harrogate, Knaresborough and York, it gives you plenty of other places to explore too. We also have the luxury of being able to catch the 27 bus from directly outside campus, which goes to Leeds city centre through Headingley, a popular student area with a lot of bars and shops to choose from.
In Horsforth, the main street is Town Street, which has all the amenities that anyone would wish for. The main supermarket is Morrisons and come September the shuttle bus from campus will stop there, making it very convenient to get your food shop. The street hosts an array of independent shops and coffee places which are worth checking out. One of my personal recommendations is a local card shop called Cards Etc., which has a good choice of birthday cards and locally-sourced gifts.
As well as having a wide range of shops, Horsforth also has many food places - there's something for everyone! This includes well-known chains like Costa Coffee and Toby Carvery, and local options like The Old Ball which is good for food or drink after a day of studying. Trattoria Il Forno is also a popular Italian restaurant.
If you're looking for peaceful places, Horsforth Hall Park is one of my favourite spots to chill out. There's a Japanese style garden inside the park which is a good place to relax in between lectures or studying. Alternatively, you could take your work there if nature helps you focus! It's a good setting for a picnic with your flatmates or coursemates to get to know them better, and who doesn't love a good picnic?
If you're interested in history, Horsforth has its own museum right in the centre of town. Admission to the museum is free and the exhibitions show life in Horsforth through the years.
During my time so far as a Leeds Trinity student, I've enjoyed the opportunity to explore Horsforth and get to know the community that lives here. One main benefit is that we're close enough to Leeds if we do want to visit, but there is so much on our doorstep that we don't have to.
Grace Fletcher is a Level 5 Photography student at Leeds Trinity University. For more information about Horsforth and its surrounding areas, visit the Leeds Trinity website.