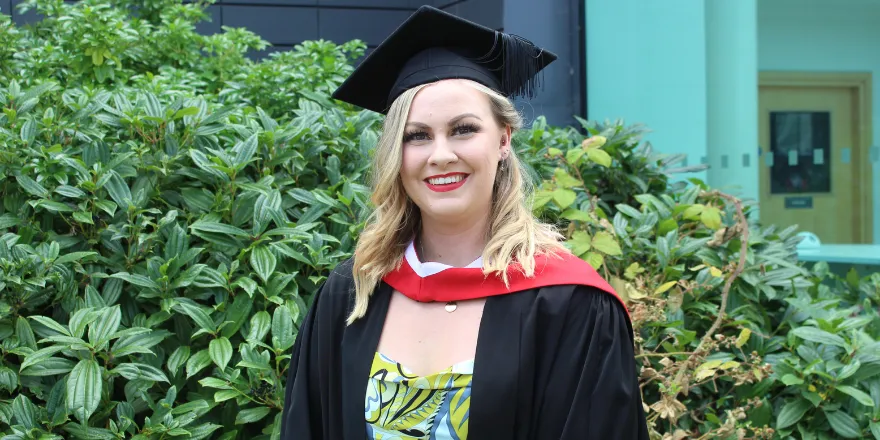 I joined Leeds Trinity University in September 2019, as a student on the Counselling Psychology course. I have always had a keen interest in both psychology and counselling but my time at Leeds Trinity really allowed me to consider all my options when it comes to what I want to do after graduating.
I was given an opportunity to complete a student internship programme run by the University. I knew that it would be very beneficial in learning key skills and gaining this experience just before graduation could really boost my employment opportunities as well as my confidence.
I have learnt a lot from my internship and Leeds Trinity as a whole – it has provided me with opportunities I may not have had otherwise. I have been able to tailor my internship to gain key skills and experience I need to pursue graduate careers. It has also enabled me to enhance my CV to make it more professional and appealing to prospective employers, which has already helped me secure a job within my field of interest. I now work as a Student Education Service Support Assistant at the University of Leeds. Furthermore, I have developed my interview skills and gained confidence for interviews in the future.
During my internship I have been able to work at high profile University events with a range of stakeholders and VIP guests in attendance. I have attended awards evenings and lectures by key figures at the University which have been inspiring, insightful and thought provoking. This has enabled me to network and create useful contacts and given me an insight into events that I wouldn't normally have the opportunity to attend.
Being able to put forward ideas and communicate what I want to gain from the internship has been a key part of my experience. There were certain skills I needed for jobs I am interested in, and I was able to use some of my time working on these. I've not had much experience in marketing and making promotional videos which is required for the field of work I wanted to go into, so it was great to put time into learning these skills during my internship. I have been very well supported throughout which made my experience even better.
Completing the internship has reaffirmed my passion for working in events and helped to guide my career choices towards where I want to go. I will be leaving the internship with many key new skills, knowledge and an incredible support network who I know will be available to support me in the future. I have now secured full-time employment which was in no small part due to the skills I have acquired during my internship and at Leeds Trinity University.
Eilidh Masson-Walker graduates from Leeds Trinity University with a degree in Counselling Psychology. Find out more about our Psychology courses on our website.