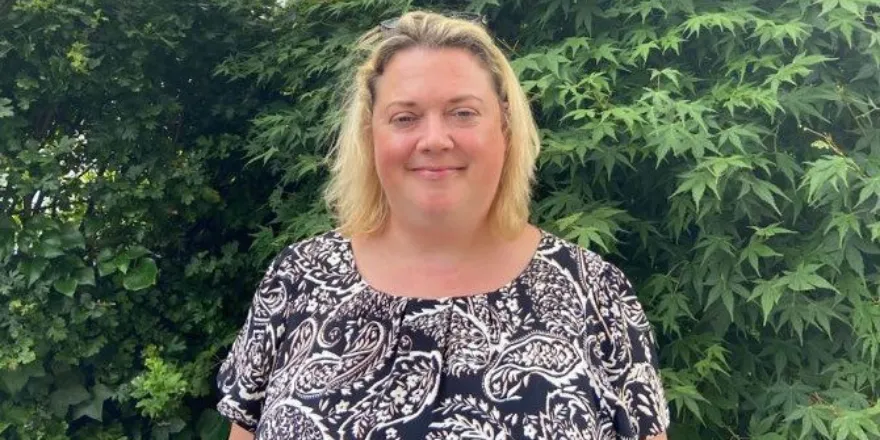 I came to Leeds Trinity University in September 2019 craving a new challenge. At the time, I had just turned 40 and decided that if I didn't make a change now I would never do it. So I applied for the Primary Education: Early Years (Age 3-7) course, and the rest is history!
Before coming to Leeds Trinity, I had started as an unqualified nursery practitioner in 2015. This only came about when I went to look at a pre-school for my youngest daughter. I ended up leaving that day with a job and a new lease of life in what I wanted to do. Within 16 months, I had become Deputy Manager and Special Educational Needs and Disabilities Coordinator (SENDCo). Throughout that time I also completed my Level 3 Early Years Educator diploma as well as teaching myself maths to gain the GCSE I would need to advance to the next stage of my teacher training.
From my first visit to Leeds Trinity University, I liked how diverse and welcoming it was. The staff were friendly right from the start, and I felt at home whenever I came to campus. It was an extremely big decision for me to return to education after all this time, but everybody at Leeds Trinity made me feel accepted – even as an older student. I instantly made friends with fellow students on my course and loved the fact that I was heard and valued by my lecturers.
In fact, I loved Leeds Trinity so much I didn't want to leave! Having completed my degree there, I have just been accepted onto the MA Childhood and Education course and will be coming back in September. I'll be studying whilst working as a supply teacher and can't wait to further my education in this area.
I am a mother of four children so balancing life and university has been a huge challenge, but I hope that I have taught them that it's never too late to change your path. And even if you don't know what you want to do, that's okay too. For a long time, I wasn't sure what I wanted to do as a career and it took me until my late 30s to realise my ambitions to be a teacher. I feel incredibly grateful that I was able to make this change and to Leeds Trinity for giving me the opportunity to flourish.
To be taught by lecturers and teachers that are at the cutting edge of their field has allowed me to explore my passion for teaching and early education in more depth. I have a particular interest in the mental health and wellbeing of children and young people and can't wait to continue my studies at Leeds Trinity in order to research this field further.
All of my lecturers have played a huge part in my journey to becoming a teacher and I have learnt so much from them over the past three years – especially my personal tutor Vanessa Sawyer, Deputy Head of the Institute of Childhood and Education, who has kept me going when times got tough. I will be forever grateful for her support.
It has been an incredible three years at Leeds Trinity University, and I don't believe I would have had the same experience or support anywhere else. I am looking forward to the next chapter in my life, combining my Masters at this great University with working as a supply teacher.
Zoe Hawkswell graduates from Leeds Trinity University with a degree in Primary Education: Early Years (Age 3-7). Find out more about the course on our website.