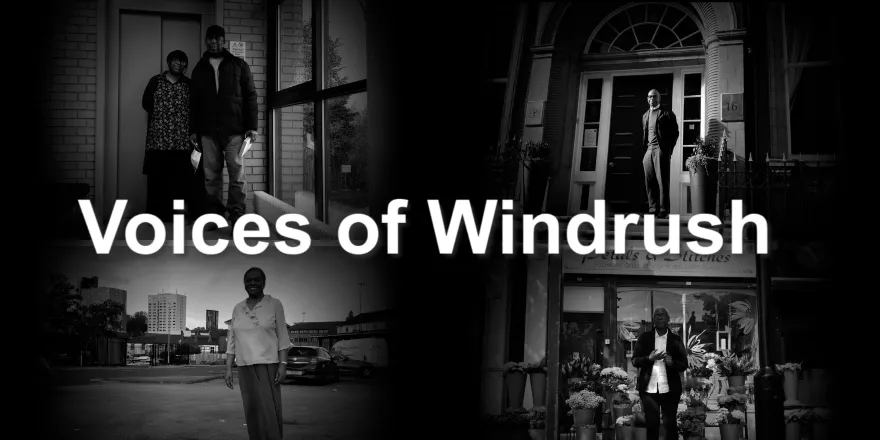 When Unity Enterprise in Chapeltown in Leeds contacted me about the possibility of our Leeds Trinity journalism students producing a series of edited interviews to capture the voices of the Windrush generation and their descendants, I jumped at the opportunity.
The films were part of an exhibition to celebrate Windrush Day in 2021. The day was established in 2018 as a way of redressing the wrongs done to people of Caribbean descent – some of whom were wrongly deported because they were never given the correct paperwork to document their arrival in the UK. Indeed they had been invited to help rebuild Britain following the second world war.
The government put out a call for projects to celebrate the so-called Windrush generation, along with the backing of half a million pounds. Unity Enterprise secured £13,000 to support the exhibition which included our students' videos alongside photographs. Within a few weeks of that initial call, the work had been completed.
The timing fit well with our final week of newsdays where our students produce the Yorkshire Voice news programme live on Facebook and Youtube. Some of the fifteen films produced from the interviews were used as part of a special Yorkshire Voice programme called 'Voices of Windrush'. Unity Enterprise Manager Adrian Green was so pleased with the programme, he added a third screen to the exhibition so it could be shown on a loop.
The films were used in a special exhibition which launched on June 22, 2021 to coincide with Windrush Day, at Unity Business Centre, 26 Roundhay Road in Leeds, and ran for six months. For the students, it was a wonderful learning opportunity. The pandemic made it difficult for them to seize face-to-face interview opportunities that we would usually insist on.
Being on location, helping to guide the filming and interviewing with this small group of students meant they were able to hone their skills. I couldn't be prouder of the work they completed.
Katherine Blair is Senior Professional Practice Fellow and Broadcast Journalism Programme Leader at Leeds Trinity University. All of the films from the 'Voices of Windrush' series can be viewed on the Yorkshire Voice YouTube channel. This blog was first published by Katherine on her own blog; TV Kath.