The next in Leeds Trinity University's series of Inaugural Professorial Lectures – Imagineering context, culture and climate – will be delivered by Professor Leigh Hoath, Deputy Dean of the School of Education at the University.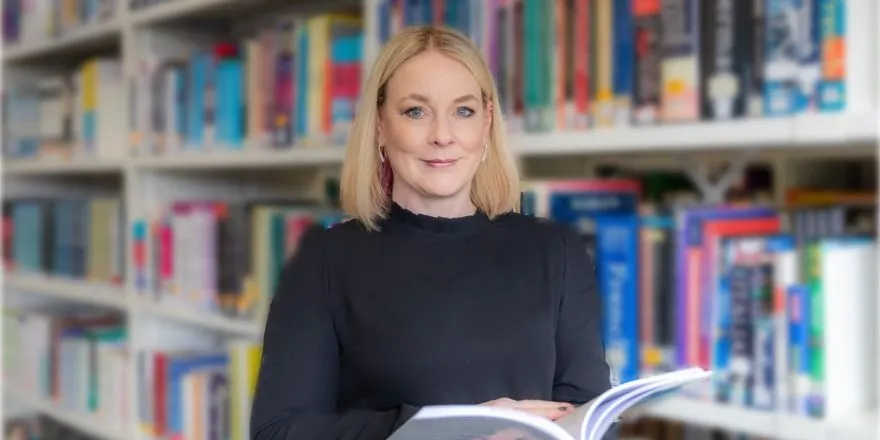 The lecture will take place at the Main Campus in Horsforth on Tuesday 5 December from 5.30pm.
Professor Leigh Hoath is the Co-Chair of the Association for Science Education (ASE) and a regular contributor to its conferences and former editor of its Primary Science Journal. Leigh also co-founded Climate Adapted Pathways for Education (CAPE). CAPE leads a visionary initiative – propelling over 90 schools into evidence-informed action in response to the climate crisis.
Alongside these roles she is an author of science books across the primary and secondary age phases and acts as a consultant to the world's largest chemical company, BASF, and to BBC Teach where she developed the Blue Planet Live teacher resources and The Regenerators education campaign.
Professor Hoath is most comfortable working with primary and secondary students teaching science and climate change in an inspiring and engaging way. She also looks at how teachers can consider what they do to support impactful links with their teaching across primary and secondary subjects in order to balance meaningful implementation and the urgent need for action.
Professor Leigh Hoath said: "I am delighted to be able to share the journey to this point in my career which has resulted in so many positive differences. The work that I do within the University and in the wider educational space is always about trying to make things better for those involved in teaching and learning experiences. My inaugural lecture is an opportunity to mark that journey through my research and knowledge exchange activities, the changes along the way and the people who have been integral in supporting me."
Malcolm Todd, Provost and Deputy Vice-Chancellor at Leeds Trinity University said: "Professor Hoath is a leading academic in her field and I am delighted we are recognising her work at this lecture. Leigh's journey from her amazing time as a teacher to Professor and Deputy Dean is inspiring. Her ability to work with industry and influence government policy speaks to talent and skills."
In her talk, Professor Hoath will harness her expertise in science education and climate change education to explore the intricate entanglements of context, culture, and climate in moulding the professional practices of teachers and school leaders.
Following the lecture, guests are invited to enjoy a light buffet and refreshments and the opportunity to network.
Professor Hoath's inaugural lecture follows that of Professor David Best's at Leeds Trinity University on Tuesday 14 November, where he will be presenting his perspective on the role of peers and communities in recovery and rehabilitation.
'Research, Impact and Innovation' is one of the four key pillars of Leeds Trinity's Strategic Plan 2021-26. The institution is working to increase the economic, social and cultural impact of its research activities regionally, nationally and globally, and increase its contribution to public debate, engagement and collaboration.
For more information and to book onto Professor Hoath's lecture, visit the Inaugural Professorial Lecture event page.
Leeds Trinity University's Corporate Communications team is the first point of contact for local, national and international media. Looking to source a comment or would like to arrange an interview with one of our academic experts? Contact the team on +44 (0) 113 283 7100 or communications@leedstrinity.ac.uk
More about the Press Office