Leeds Trinity University has been shortlisted for the 'Student Support' category in this year's Whatuni Student Choice Awards (WUSCAs).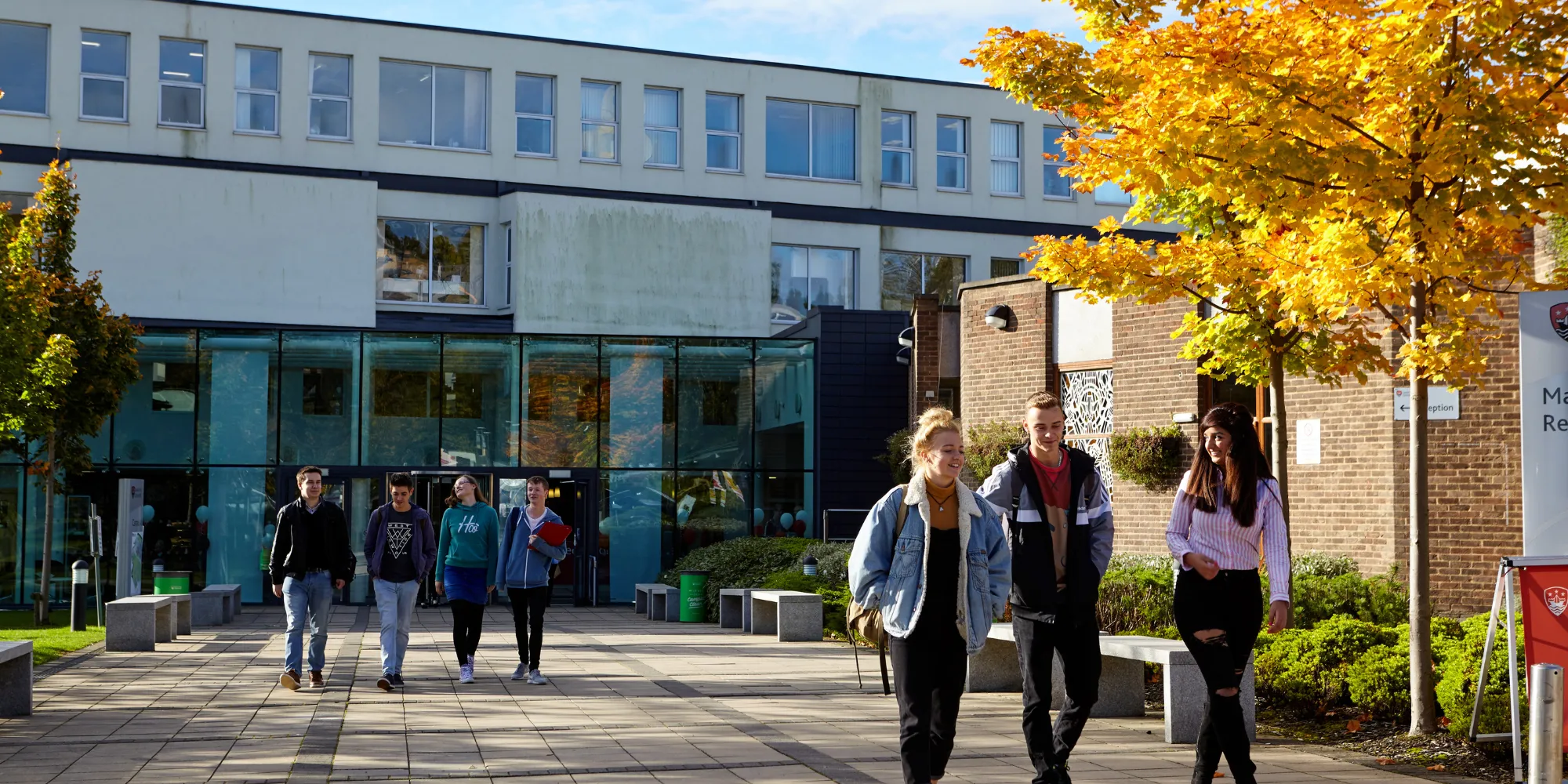 The WUSCAs highlight and celebrate the hard work higher education institutions put in to delivering high-quality services and experiences for their students. Nominees and winners are based on the real reviews of current university students, making the awards event the only one of its kind in the UK. 
Ahead of the 2023 awards, around 35,000 students provided feedback through on-campus surveys or an online form, with their responses informing the shortlisting process. The results have ranked Leeds Trinity in the top 10 for Student Support. 
Student support can be anything from providing accessible mental health and wellbeing services, to assistance with financial or housing issues, or timely and constructive feedback from tutors on work and assignments.  
Ruth Wilson, Director of Student Support and Engagement at Leeds Trinity University, said: "We are delighted to have been shortlisted for the Whatuni Student Choice Awards for student support – the student support and engagement directorate, in its current format, is just about to celebrate its third birthday and this nomination is the icing on our birthday cake.
"We have spent that time enhancing and growing our provision and we have made sure students are at the forefront of our minds so that student support means the same to us, as it does to them.  
"Going to university is a huge choice for students and we want them to know that whatever life throws at them, Student Support at Leeds Trinity will be there for them. This nomination means even more to us as it is student led and that gives us great confidence that what we are offering meets their needs and expectations." 
The winner will be announced at an awards ceremony in London on Wednesday 26 April and will be available to watch online.
For more information about the 2023 Whatuni Student Choice Awards, visit the  website.  
Leeds Trinity University's Corporate Communications team is the first point of contact for local, national and international media. Looking to source a comment or would like to arrange an interview with one of our academic experts? Contact the team on +44 (0) 113 283 7100 or communications@leedstrinity.ac.uk
More about the Press Office