Professor Fiona Shelton, Founding Dean of The Centre for Excellence in Learning and Teaching at Leeds Trinity University, will give her first formal lecture at the institution.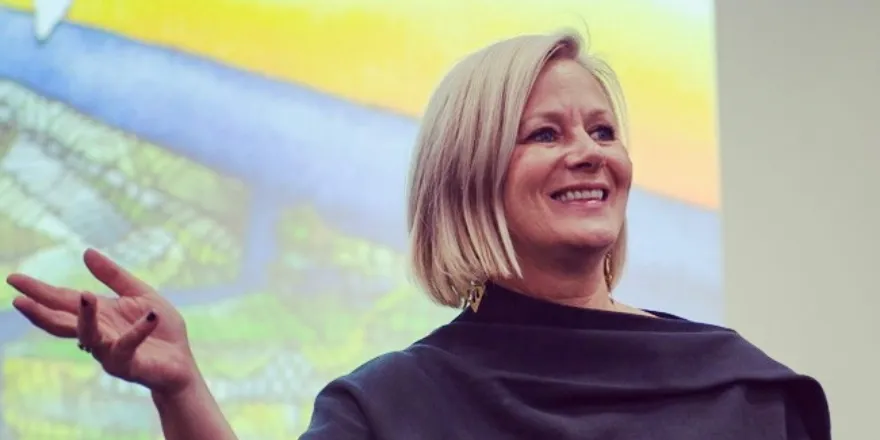 The lecture, titled Are you sitting comfortably? The symbolic nature of stories and the human experience, will be delivered at the University's Horsforth campus on Thursday 25 May from 5.30pm and is free to attend.
In a career spanning almost 30 years, Professor Shelton has worked with students across all phases of education including early years, primary, secondary and higher education. She has experience as a teacher and an academic in a range of educational contexts, including the compulsory sector, national policy level and higher education.

Professor Shelton was awarded a National Teaching Fellowship in 2019 for her approach on using the power of story for transformative educational experiences in understanding the human experience. In her role at Leeds Trinity University, Professor Shelton works with students and colleagues on the enhancement of learning and teaching with teaching excellence at the heart of her work.

Professor Shelton said: "I am delighted to be giving my Inaugural Professorial Lecture at Leeds Trinity University. As a Professor of Education and Pedagogy, I have focused on researching how human stories help us to see how others view the world, what they have encountered and the meaning this holds for them.

"It is an exciting time to be at Leeds Trinity, as the University works towards ambitious plans to develop and grow along with a renewed focus on research. I look forward to supporting this and continuing to work with colleagues and students going forward."

Deputy Vice-Chancellor at Leeds Trinity University, Professor Malcolm Todd, added: "It is excellent news that Professor Fiona Shelton will be delivering the next in our series of Inaugural Professorial Lectures.

"The lectures are an exciting opportunity to hear from new Professors to the institution about their areas of expertise and interest. We are continuing to invest in our academic leadership structures and personnel to support our strategic ambitions, enhance the student experience and encourage research and knowledge exchange. I look forward to seeing the continued positive impact Professor Shelton is making."

Professor Shelton is the third academic to feature in an ongoing series of Inaugural Professorial Lectures at Leeds Trinity University. These lectures help welcome Professors at the institution and provide a platform for their research specialisms to be presented to staff, students and the community.

'Research, Impact and Innovation' is one of the four key pillars of Leeds Trinity's Strategic Plan for 2021-2026. The University is working to increase the economic, social and cultural impact of its research activities regionally, nationally and globally, and increase its contribution to public debate, engagement and collaboration.

Register for Professor Shelton's lecture on Tuesday 25 May from 5.30pm via the Eventbrite page.