Year 5 Teacher
At some point in the near future, I want to continue my academic journey by working towards a PhD at Leeds Trinity – I wouldn't want to complete it anywhere else.
Why I chose to undertake the MA at Leeds Trinity
I initially made the choice to study the MA Mental Health in Children and Young People as the issue of mental health has become increasingly prominent within schools and with young children in this country. I wanted to feel prepared to tackle these issues amongst my students as and when they appear and to ensure that I was doing everything I possibly could to support them.
It wasn't until towards the end of my final year on my undergraduate Primary Education course when I discovered this route of further education, and after discussing it with the course leader I knew it was the right route for me, rather than going straight into teaching.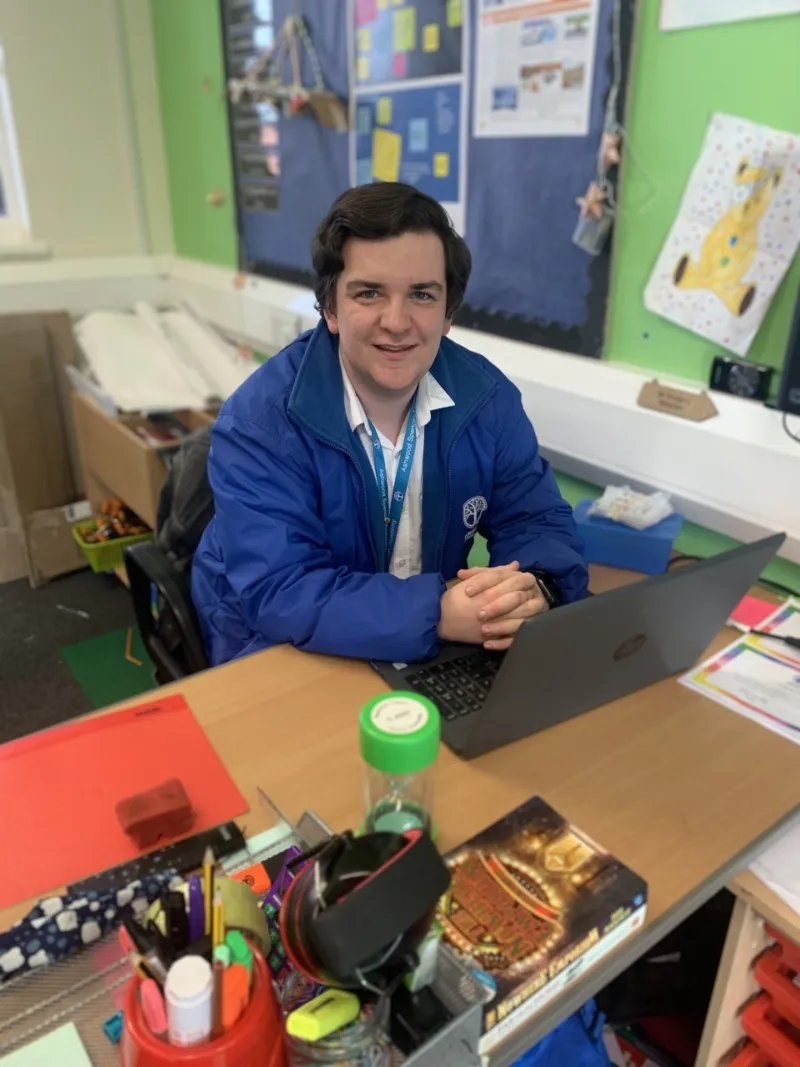 Being a part of the Leeds Trinity community already, I knew that I would receive input from experts in their field and that I would receive exceptional teaching and I was right. The support I've received on the course has been amazing – it's found the right level between the support given in terms of the complex areas around mental health, yet countless opportunities for my independent thought.
Utilising the support available
Although the MA was a big step up from undergraduate, the Learning Hub team in particular were fantastic with supporting me to develop my academic voice. The course encouraged me to think critically about areas of my own field of interest and tailor my writing to aspects of mental health I wanted to personally explore further (in my case looking at looked after children). The Lecturers were extremely supportive and there for everybody whether that was for academic or personal issues. They encouraged me to consider issues through alternative perspectives, challenge what I'm reading and ask questions about my own practice – I'd honestly never loved learning as much as I did during my MA!
Overcoming challenges
It was a challenge to juggle all my commitments, as I was teaching supply doing my studies. Halfway through the course, I had a big change in personal circumstances and the support I received from Bev was a massive support, both personally and academically. The change due to Covid was difficult, however again I cannot fault the support from all staff on the course in adapting where necessary. The University as a whole was exceptional with twice weekly email updates, online mental health support and access to all of the services online.
Starting my teaching career
I started my teaching career in September 2020 as a Year 5 teacher. The school is extremely trauma informed and mental health led with support imbedded into the school ethos. It is a perfect opportunity to extend my practice and support my students and the school as a whole with their Social and Emotional Mental Health – especially coming out of this pandemic, it will sadly be needed more than ever.
I have hundreds of resources and ideas from the lectures and my own research, so I feel well equipped to go back into schools. At some point in the near future, I want to continue my academic journey by working towards a PhD at Leeds Trinity – I wouldn't want to complete it anywhere else.
My advice to others interested in following a similar path
My advice for people who are looking to doing a postgraduate at Leeds Trinity is simple – make the most of it! Give your everything, find your areas of interest to tailor your work towards that as much as possible and build your connections – creating a professional twitter account is a great way to build links with other people in your field.
It's built up my confidence in my own ability and it's opened doors for me that a year ago I never thought possible. It is seriously the best decision I've ever made!